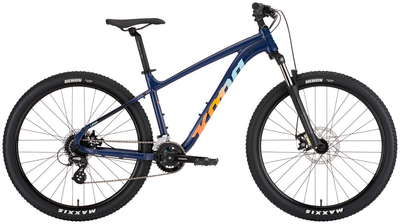 We all remember our first mountain bike. For many of us it was a bike like the Lana'i. Affordable enough not to feel too risky but stocked with components that give you the freedom to explore off-road. The Lana'i features integrated shifters and brake levers to streamline the cockpit and is now available in three wheel sizes: 26" for size XS, 27.5" for S and M, and 29" for L and XL. With an 8-speed drivetrain, grippy disc brakes and a 100mm travel fork, the Lana'i is the perfect way to taste what real singletrack riding has to offer.
The Lava Dome is kind of like your best friend, but in bike form. It's awesome in the dirt. It's awesome to rally around town. It's awesome poking around neighborhood singletrack, and it does it all in a dependable way. The Lava Dome features an easy-to-use 9-speed drivetrain with a clutch rear derailleur as well as sleek internal cable routing and dropouts. With strong 29" wheels that can accept up to 2.6" tires, this bike is ready for everything in its path!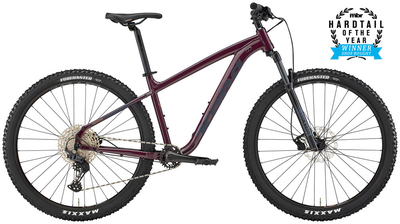 The Mahuna strikes that perfect balance of mountain bike and all-around fun rig. Its 29" wheels easily roll over obstacles and provide a smooth, predictable ride. The fork features 100mm of supple travel and together with the 29" wheels, helps keep bumps in check. You have complete control over stopping with powerful hydraulic disc brakes. An 11-speed drivetrain makes quick work of tough hills ensuring the Mahuna is as fun going up as it is going down.